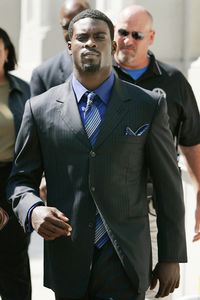 Michael Vick's
finances are a mess. Even before his dog fighting problems. ESPN.com reports, "A review of bankruptcy court records and other litigation filed against Vick shows a remarkable series of blunders and thefts that could leave Vick insolvent even if he manages to retain the bonuses the Falcons and the NFL are trying to take back from him." In short,
the finances of the former Atlanta Falcons quarterback are a mess
. ESPN.com's Lester Munson, a Chicago lawyer and journalist, tells the financial woes of Vick. If you weren't upset with Vick over the dog fighting thing, you'd almost find this tale sad.